It just so happened that first weekend of my arrival was so called long weekend, there was Labor day in US and Monday was a day off, so lot of people are moving towards San Francisco to spend a day there. This causes traffic jams and issues with parking so we decided to drive away from the city to Napa Valley. There was a nice weather and we managed to taste local wine with some Spanish cheese , the valley itself is pretty big , and the grapes were great !
So far I had no luck to make a shot of Golden Gate as it's covered with thick fog, only one part of the bridge has revealed while we've been heading to Napa.
One of the things that I'm quite excited about in america is vintage cars, especially the ones that are covered with rust and abandoned, you can find lot of those along country roads and this one was parked next to a diner where we stopped for a moment.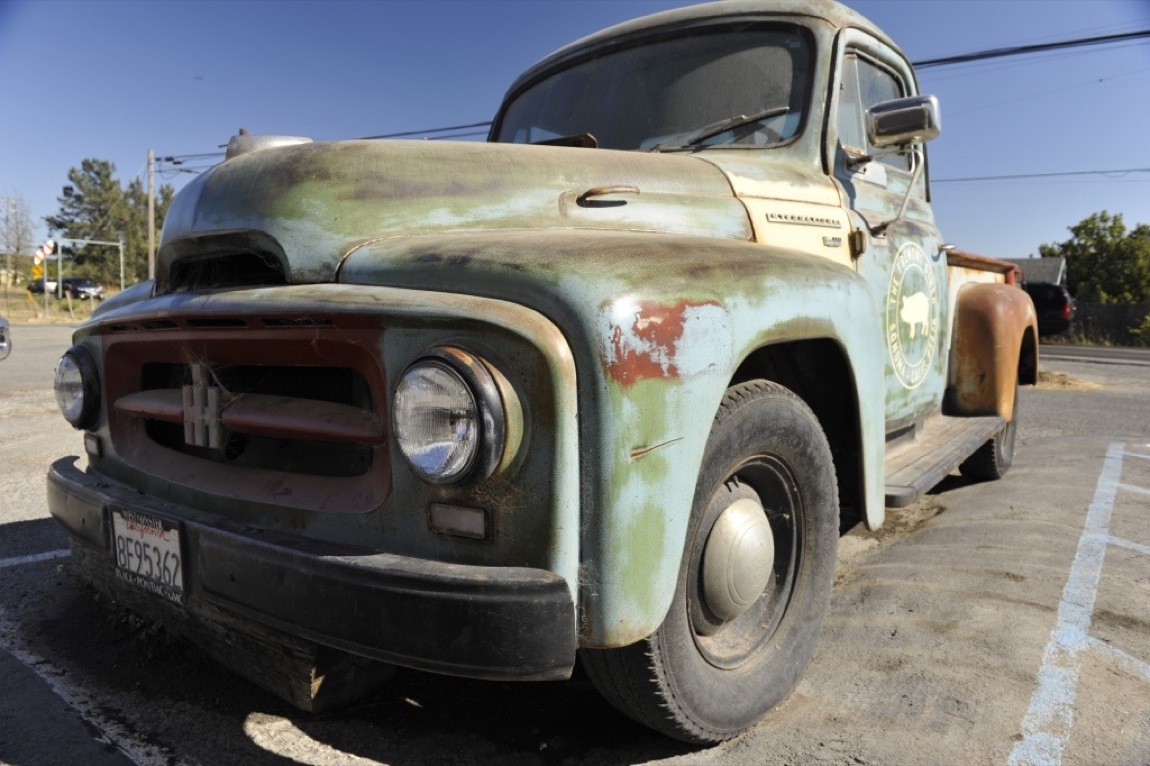 Napa downtown was nothing special so we moved further to north to Calistoga where we stopped at a winery to taste some wine and grapes in fields.

On our way home we've been fooling around a bit 🙂