I left the canyon states of Arizona and Utah and headed to Wyoming where I am going to visit Grant Teton and the key of my whole journey – Yellowstone. Those parks are radically different to the ones I visited previously. Here you are among forests, lakes and rivers and most importantly wildlife. I was really hoping to make sots of bears and other beasts and I don't know if I was really lucky or this is common thing but after 15minutes of being in Grand Teton I saw a moose right from my left window, so I parked the car rapidly and ran back to have a look and to make some photos.
He was just there standing in a small pond in bushes and drinking water.

I moved a bit further and there was another one just few meters away

I didn't wanted to disturb the animal with shutter noise so I went back to my car and there were some other people coming to see the muse and they told me heyy have you seen the bear ?
I said , what bear !? there is just a moose !? No no, was the answer , there is a bear just 15meters away , and ohh my I heard some noise from my right side , behind the trees and here he comes ! The brown bear ! Such a cute cub ! When I realized there was no mother bear around I started
making shots from a safe distance.

When the bear approached the bushes the he probably scared the moose as it jumped out of there and just stood in an open field watching around.

And here comes the little one.

They've been standing there for a minute or so and then just ran away.
It was so exciting to see a wildlife just 15minutes after crossing the border of the Teton.
And this was just the beginning.
There are several beautiful lakes in Teton so I planned to see Phelps lake and Jenny lake. And form each spot you can see the massive mountain peaks that are more than 4000 meters high.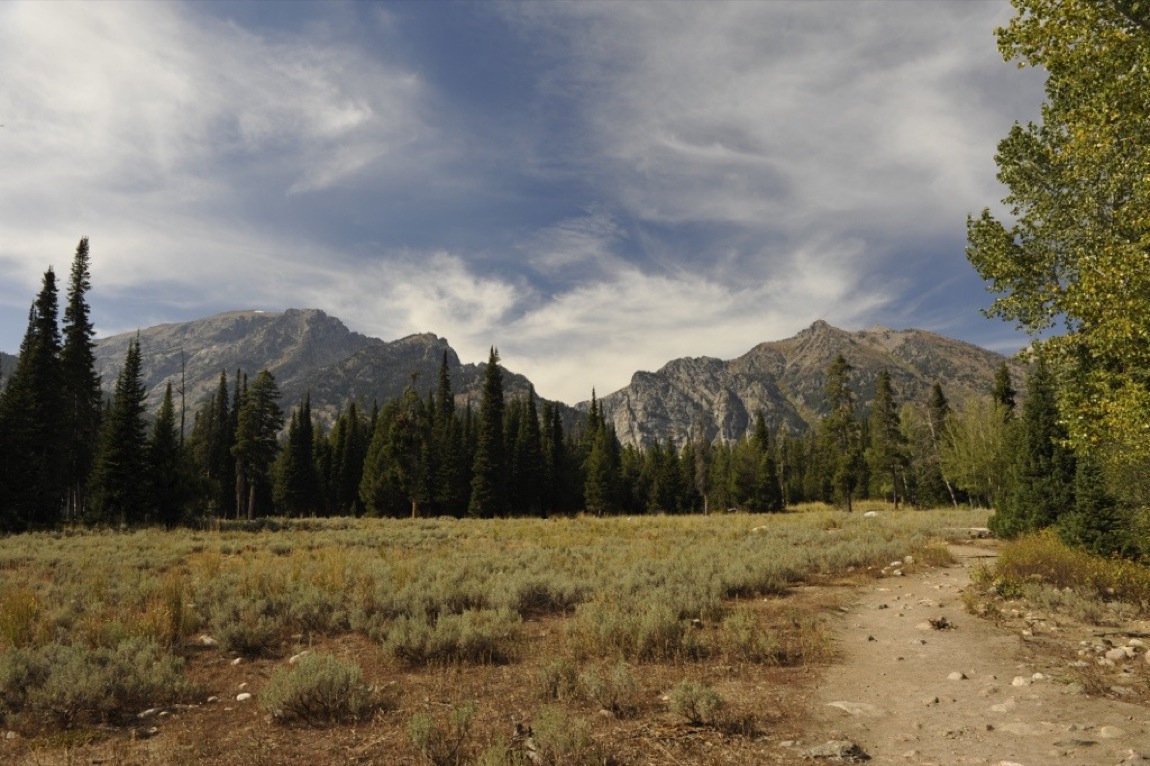 Forests are full of squirrels , they are too quick to shoot but once you catch them while eating something then you can take your time.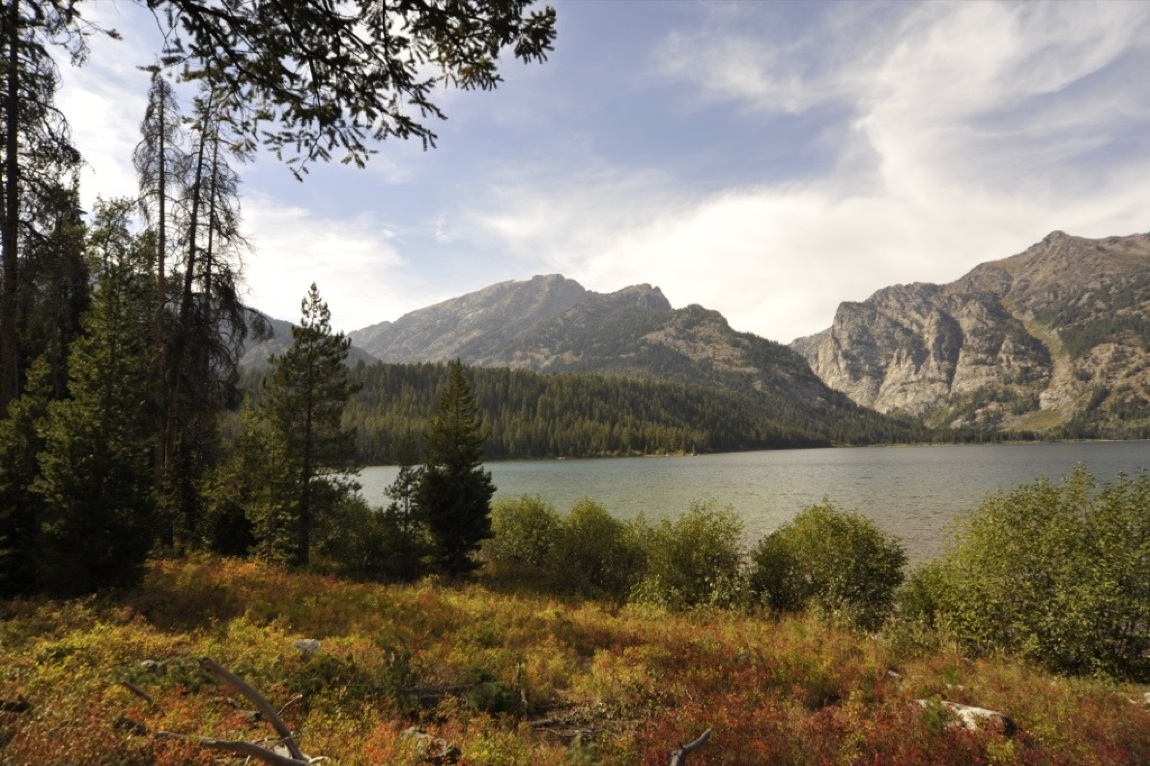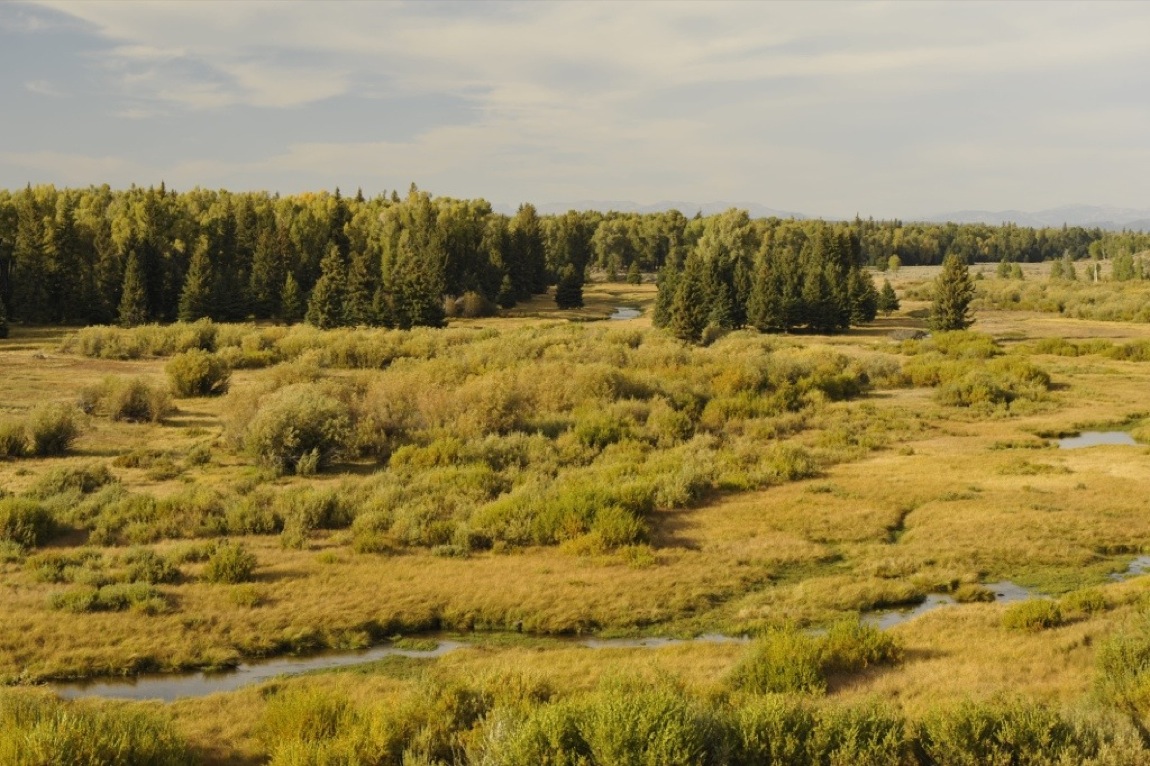 Those winding ponds are so beautiful.

I was heading to Jenny lake when I saw this lonely and single tree in an empty field, I thought it would be a nice shot in Black and White but while I was shooting the tree, an elk showed up from the forest , then the little one with it and they have started crossing the field right next to the tree that I was shooting, so my shot came alive with those gorgeous creatures, have a look.

So we don't need the B/W tree after this do we ? 🙂
There is plenty of wildlife on the road, and I kept my camera ready all the time, so another shot and a deer this time.

I reached Jenny lake at sunset and made few nice shots with long exposure.

Next stop will be the most distant one in my journey, and most desired one, The Yellowstone.